I created this page because people always ask what I use and what do I recommend.  Now, you can find great products all in one place.
---
Disclosure:  This page may contain affiliate links!  If you buy something through one of the links, you won't pay a penny more, but I'll get a small commission.  Thanks!
---
---
CRAFTING
Visit the Woolery.  They are a family-owned small business catering to the fiber arts.
---
Lion Brand Yarn Company is over 140 years old.  They have yarns for knitters, crocheters, crafters, and weavers.
---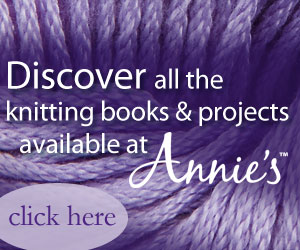 ---
---
Shop JOANN for a complete selection of yarn and thread, needle art kits, quilting, sewing, knitting, and crochet supplies!

---
When I want to learn something new or buy supplies, this is where I go.

---
---
---
---
---
CHERYL'S FAVORITE KITCHEN TOOL & PRODUCTS
My KitchenAid Pro mixer has provided years of service.  I use it to mix, blend, and beat and have most of the available attachments.  My favorite is the pasta maker.  You can't go wrong with your investment in this stand mixer.
Shop Online at the Official Site of KitchenAid.com
---
Mrs. Meyers – Get your free Mrs. Meyer's Set ($35 value)
Recently, I started using aromatherapeutic household products, and they clean while being kinder to my home and the environment. I have been using Mrs. Meyers Clean Day Multi-surface Everyday Cleaner (Basil scent). Basil is said to revive the senses, clear the head and calm the nerves. Made with plant-derived ingredients, natural essential oils, and a birch bark extract. It does not have parabens & phthalates, glycol solvents, formaldehyde, or artificial colors. I recommend these products.
---
---
BLOGGING TOOLS
Listed below are the tools I use to keep this site and my other sites running.  If you want to start your blog or website, I highly recommend these products.

Testing all the tools and services, even if they are free, takes tons of time. But time is not the only problem. You are also putting your newly created blog into a risk every time you install a new plugin, and fixing the technical issues is not the best way to spend your time as a new blogger.  
In this curated list, you will find only the tools and services which I used and can 100% recommend to you.
---
---
Convertkit
I have been using ConvertKit for all my newsletters, landing pages, opt-in forms, and email.
---
I use SiteGround for this website. They flawlessly migrated this site and two other sites I manage.
SiteGround is one of the largest independently owned hosting companies with more than 400 employees and growing. They process 1500+ tickets, 1000+ phone calls, and 3000+ chat requests per day. They proudly host more than 1,900,000 domains.
---
Bluehost
Bluehost is the leading hosting provider for bloggers.  Bluehost has the most affordable plans for a beginner blogger. You can host your WordPress blog with them at a price as low as $3.95/month!
Bluehost provides 24-hour customer support, which is critical for anyone who is just starting a blog. They provide the best customer support.
Plus, even with this most affordable plan, you can get a free domain name for the first year, and a free SSL certificate (https secure address for your blog).
Learn more about Bluehost by clicking their image.
---
Grammarly
Your writing at it's best. I use this application on almost everything I write.
Grammarly makes sure everything you type
is clear, compelling, and mistake-free.
Write confidently everywhere. Grammarly helps you write mistake-free on Gmail, Facebook, Twitter, LinkedIn, and nearly anywhere else you write on the web.
Get your fix. Grammarly scans your text for common and complex grammatical mistakes, spanning everything from subject-verb agreement to article use to modifier placement.
Improve your skills. Grammarly isn't just a safety net. You'll get detailed explanations for all your mistakes, and weekly progress reports to keep you on the ball.
---
Divi Extra Theme
Extra–The Ultimate Magazine WordPress Theme & Visual Page Builder is what I use on this site. I chose it because it is a theme for bloggers. No coding needing. Mostly you drag & drop.
They provide excellent customer support.  Check it out by clicking on their banner.
---
PicMonkey
I use PicMonkey for most of my graphics.  They have templates for all your social media needs.
Give them a try today by clicking below.
Want to see what New PicMonkey is all about? Sign-up for your free trial today!
---
Tailwind
Tailwind is the officially authorized Pinterest scheduler. It's quite handy for scheduling pins of other users in bulk. I also actively use Tailwind to check Pinterest analytics.
---
---
 

MONEY SAVING WEBSITES

SHOP with EBATES at your favorite stores.  EARN cashback on your orders.  GET PAID by check or PayPal–no fees, no forms.  Stores pay EBATES a commission for sending members to their websites, and they share the commission with you.  Click their logo above.
---
---
ENTERTAINMENT/VACATION
The Moreo's have used Dish for years.
DISH Service Benefits:
– It offers the highest-quality programming and technology with the most choices at the best value.
– They lead the pay-TV industry in state-of-the-art equipment and technology.
– Provides the most international channels, and award-winning HD and DVR technology.
Click on the Dish logo above for details.
---
I shop Amazon for almost everything.  I am a Prime, Kindle Unlimited, and a Subscribe & Save member.  I have even ordered parts for my ancient washing machine on Amazon.  Give them a try.
Amazon Prime is free two-day shipping on over 100 million items.  I have used Prime for years and enjoy it.   There is a yearly membership.
Kindle Unlimited  – Read books, listen to audiobooks, read comics, and more on your table, phone, or computer. There is a monthly fee, but I get lots of enjoyment using Kindle Unlimited.
---
Escape to paradise at Pointe Santo de Sanibel centrally located on Sanibel Island.  Just remodeled entirely, Condo E-6 has a ground floor walkout where you step directly from your lanai onto the tropical shores of Sanibel Island.  Enjoy a comfortable stay with all the amenities at this paradise away from home.  Unspoiled Captiva barrier island is just minutes away.  Disclaimer: My sister and her family own this condo.
---
---
Learn more about Cheryl on her About page.
---
---